Here you can find infos about my latest and next activities/performances/residencies and travels!
If you are interested in booking a performance, workshop, birthday party (especially surprise ones, I love them), musical portraits, musical walks in the woods, Skype cello lessons and so-creazily-on, please contact me! Being creative on its own doesn't pay much for the body (the soul on the other end is usually stuffed and happy to give away (: ) so a job now and then helps a lot!
Below you'll find my CV and repertoire, performance formats and other funny things I do for a living..
2020 Dates
September 13 Cream Tea Sunday at Richard Jefferies Museum, Swindon UK    -Cello&Voice Recital —->EVENT MOVED ONLINE to be presented soon
October 18 "Brilliant Young International Musicians in St Peter's Church, Marlborough"    -Cello and Piano Recital —> PERFORMANCE POSTPONED TO FEBRUARY 2021
November 26 St. John the Martyr, London    -Cello&Voice Contemporary Music Recital
-MORE EVENTS IN PROGRESS!-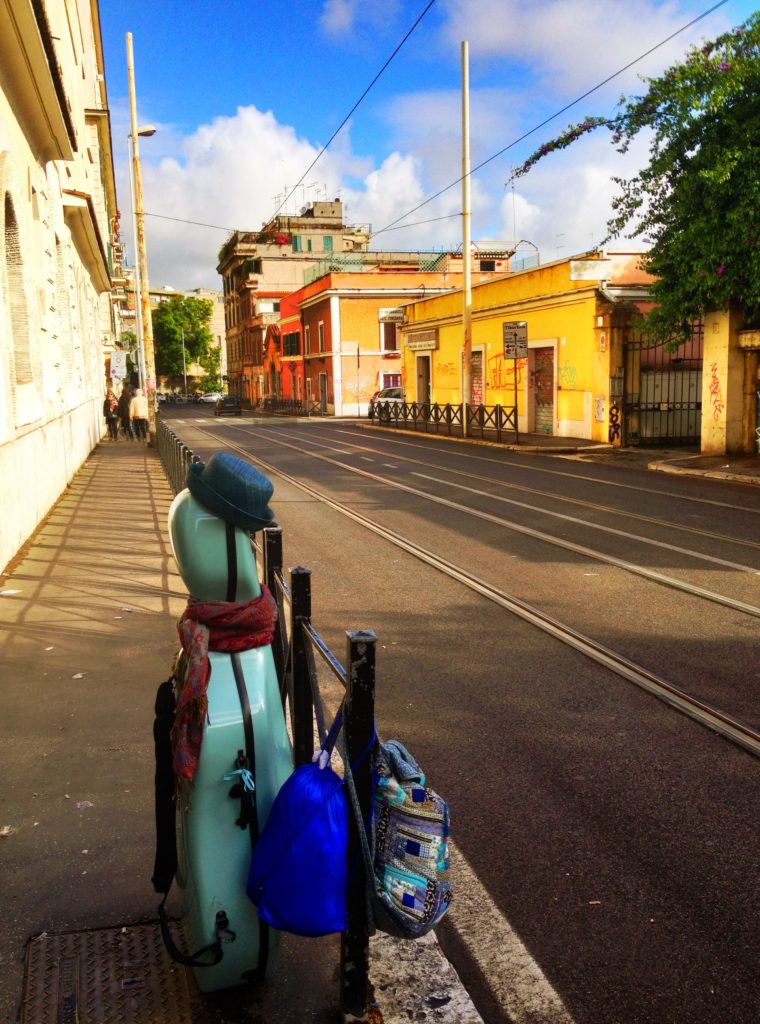 Past activity
March 21st Spring Equinox Online Concert, with Eli Neuman-Hammond Sitka Center for Art and Ecology, OR
March 21 11 am Sitka Centre Show and Tell Event at Bijou Movie Theatre, Lincoln City, Oregon (NWP: Outreach) —>Canceled (COVID events limitations)
March 18 Activities and workshops with the children at Neskowin Valley School (NWP: Outreach) —>Canceled (COVID school closures)
March 16 Performance at Neskowin Valley School, Oregon (NWP: Outreach) —>Canceled because (COVID school closures)
March 6 Performance and Concerts for Children at Nestucca Valley School, Oregon (New Worlds Project-Outreach)
March 1 8-11:30 am Music Breakfast at the Panther Creek Senior and Community Centre in Otis, Oregon (New Worlds Project -Outreach)
January 22-April 18 Artist residency at Sitka Centre For Art and Ecology, Otis OR USA    ––>Extended till June 4th due to canceled flights (COVID)
January 22-July NEW WORLDS PROJECT: AN ARTISTIC JOURNEY I will be traveling in North America with my cello, doing art research and sharing my work with the local communities through free-of-charge workshops and concerts —->hibernated because of Canceled flights and the Pandemic
January 5th Solo Show at Club 55, Rome, IT  More infos here
December 8th, 2019 Barcelona World Marine Mammals Conference 2019, Workshop: "Art as a tool for marine science communication", presenting a collaboration with marine biologists in a project of marine mammals research and artistic outreach!!
End of November-beginning of December 2019 Rome, Milan -Orchestra reharsles & concerts (Classical and Movie Soundtracks Repertoires)
Nov 30th h.10,30, Libreria LOTTA, Rome "We're Going on a Bear Hunt" Animated-musical reading for children with Claudia
End of November-Beginning of December Libreria LOTTA, Rome -"NinnaMusicLab", a weekly music-creation and research Lab for mothers and babies (0-6 months)End of October, Rome -First job in Television, a Young Talents Show about performative arts
Mid October, Florence Music Competition "Marcello Pontillo", part of the Festival "Suoni Riflessi" -I presented a concert program made of classical, contemporary and original music from me. I was selected to compete and succeeded at the first round, but was not selected to go to the finals. It was anyway a very good experience and gave me the chance to meet awesome performers (see here for more infos and winners' names)
2-6th October 2019, Settimana dell'Accoglienza, Trento -I was invited by the Coop "Progetto 92" to contribute to the amazing event of the Welcome Week in Trento. I performed in different occasions and made free musical portraits in a beautiful courtyard (see some images, videos here)
End of August 2019, Istitut Cultural Ladin, Vigo DI Fassa, Trento -A small performance as a "thank you" to the kind people who welcomed me and my loud, musical, barky human-canine family in the Dolomites, as well as giving me plenty of material and infos about the musical tradition of Fassa Valley! Here you can find more infos about the Isitute, working hard to preserve the Ladin language, a cultural treasure at the heart of our mountains!
July 2019, Macerata 100CELLOS Reunion with Giovanni Sollima and Enrico Melozzi. Performing in the cello ensemble and solo at the Diaz Gardens and Sferisterio Theatre in Macerata, IT
July 2019, Centro Celacanto, Marina Serra, Lecce -My first Artistic Residency on my own, in the most stunning social-cultural-activist centre, run by the Association Coppula Tisa -incredible, brave, patient and visionary people who give all their energy and imagination to community and environmental avant-garde projects..Thank you for being on this Earth and for welcoming me in your world! Which I miss very much now, and can't wait to come back to. You can read more about the Celacanto Residency here.
Unless when clearly specified, all the drawings, pictures and music you find on this website are imagined and created by me, with patience and care. If you wish to know more about them, to use them virtually, or are interested in prints, originals or recordings, please get in touch with me! I ask you in any case, not to use/share them out of my knowledge, nor for earning purposes.