Many of you are imagining me on travels across continents, but well, these are pandemic times…
And plot twists are the rule!
So, unexpectedly, I am still here at Sitka.
As I write these words I am listening to an old song from Rita Pavone, from the 60s. We used to dance on it as kids, at my grandma's house during winter holidays. All the family chatting in the room, maybe the fire dancing as well in the fireplace, and we children going crazy on the music, just enjoying all of it.
The song is about the twist dance (and the Ballo del mattone, which literally means Tile Dance…), and since I chose the title for this post it has been restlessly bouncing in my head, bringing back lovely memories of fun in the warm kitchen around my grandma's old stereo. And I must say, it is much fun in itself to hear -and see- what was the fashion 60 years ago!
So, what happened to the return trip to Italy? Nothing out of context, we may say. All my flights were canceled a couple of days ago, due to Covid-related restrictions.
I quickly put in motion the visa extension process, finding out that the US Immigration Offices "USCIS" have much simplified it in the past weeks (probably due to the many people applying). ("Con te…con te… con te che sei la mia passiooneee" goes on Rita Pavone). All I had to do was going through a couple phone calls, and send some documents via email.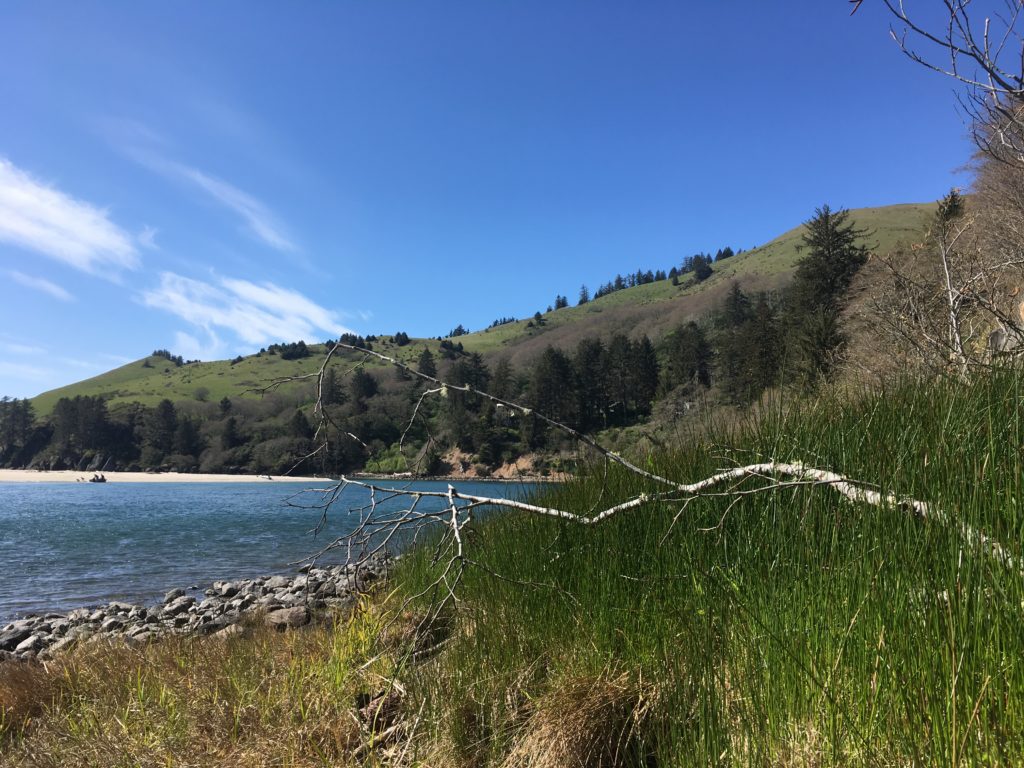 I received the news yesterday, that the extension was approved! I am now in the right to stay one month more in the US. ("…il ballo del mattooneee…") So to have enough time to figure out a new return trip, probably in around 3 weeks.
As I go on listening to Rita Pavone's songs on youtube, more of my infancy "holiday hits" surface from forgotten memories ("viva la pappa pappa…col pomopomopomopomodoorooo"…).
I guess it makes sense to be a bit home sick. I had started to enjoy the thought that in around a month I would be able to join my grandma at her house in the countryside, dealing together with the quarantine (maybe dancing the twist every now and then… 🙂 )
That lovely plan will have to wait! And so will have all the loving spoiling I was going to get while quarantining at my parents' house (my mother was already preparing pantagruelic feasts for my return…). I thank all of my family for being supportive in the distance, and for staying cool while coping with the new circumstances.
It will take some more time before I get back. I trust that anyway, it will be for the best.
This land has already taken the chance to make me feel welcome once again, with neighbors offering help, the sitka staff keeping in touch and the spring growing more and more gorgeous each day.
I was on the riverbank yesterday, just watching the geese across the water -there was a couple of them taking a stroll with 6 yellow puffy ducklings, following the mother on the sand like kids on a school trip, a delight to watch- when a new sound came to me. 
I have been very much working on my listening in the past 10 days, following a course from the Cornell Lab of Ornithology's "BirdAcademy", and diving in different sound ecosystems across North America, to get to know my feathery neighbors through their unique voices. So, it was very cool to realize I had just met a completely new sound… 
Something like a very big bug buzzing, but also a flapping…and when I slowly turned around, on a salmonberry bush which had just put out its pink bright flowers, there was something flying. It wasn't a fly, or a bug, it wasn't like anything I had seen before…and it was bright orange.
A hummingbird!
It felt as if I had just met some sort of fairy or magic creature right out of a fantasy book. And in a jiffy it was gone, just like dreams. 
I had hoped to meet hummingbirds in Mexico -where they are quite easy to find- on the next chapter of my Project, and as I had to change my plans I was sad that such an encounter would have to wait… so it was even more special, when that little one came along the other day.
I am spending much time outside, sometimes just on the Sitka Campus, listening to the birds, and to the land. I set myself on an entertaining mission in the last days: to identify a mighty singer that gives marvelous displays of songs around Morley house. 
I suspected it to be a small bird, a sparrow I thought, but I couldn't find any of them that matched the misterious vocalist's virtuosism.
It was also very reserved, and any time I would walk around trying to spot it, it would stop singing for 5, 10 minutes. It was a patience game… and still I couldn't get a sight of him.
But this morning, the mystery was solved! He's a pacific wren, a small tiny bird, singing like anything, now facing the big task of finding a mate. He will attract her with his songs, and then bring her around his territory showing her all the beautiful nests he built on it. Not bad huh? 
If I were a wren, I would definitely be interested in a tour… He sings so beautifully!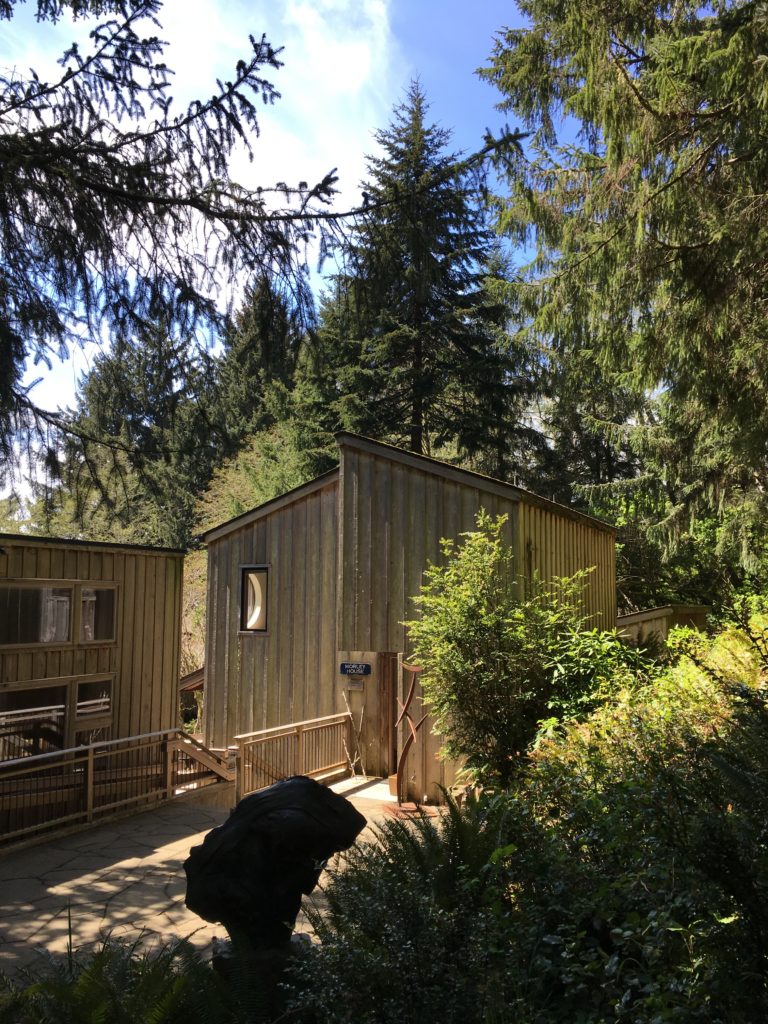 Just about it, it occurs to me that I wrote a love poem about a Wren , a couple weeks ago. I realize as I write, it is quite a nice synchronicity! I will share it in the next days, as it still needs some editing.
Another poem from the last weeks, that was a good company as I prepared myself for leaving, is called "Al braccio della sera". They are words of comfort for me, when some melancholy creeps in on wet, rainy evenings. For those of you who don't know Italian, I hope you'll enjoy the poem "The reason I write" from my Writing page. Somehow, I feel like they are related.
Al braccio della sera


La rete del giorno si dirada
e all'improvviso è sera.

Tra le radici coperte d'aghi e sale
si rintana una piccola Me
a sognare una casa che ancora
non ha avuto,
il tocco di uno stare
mentre il mondo si abbuia,
il riposo del gabbiano
dove nessuno lo vede,

solo e insieme;

la pace di chi non si mostra ed infine non brama più
di essere trovato.

Al braccio della sera, respiro.

Questo sogna la piccola Me,
tra le radici.

La prendo in collo piano,
e al braccio della sera,
camminiamo.

Casa è nel passo,
nel battito d'ala,

la luce che si acquieta sui respiri intrecciati.

Al braccio della sera, sorrido.

Della rete del giorno ora
vedo solo i nodi,
le stelle ricamate a punto croce
tra gli abeti,
gli ultimi guizzi di sole
nell'acqua del fiume.



Marzo 2020
Another new adventure that I had just started while preparing to leave, and that now is expanding in the new space and time, involves watercolors.
I was never trained in drawing or painting, so my use of these media is quite personal, and comes out of the joy they give me… I am now using watercolors to represent "soundscapes". 
The idea came to me after working on a whale song project, during which I have been representing whale songs with an original writing form of my invention. I am now doing something similar… but as if all the sounds occurred at the same moment. The time dimension gets absorbed in the synthesis of an image. A bit like finding different footprints on the sand… most probably the heron, the goose, the bobcat and the otter weren't all there at the same time, but that is what the sand reports: all the traces are together, crossing, meeting.
That is what I am now exploring with my watercolors soundscapes. The process is very much fun!!
I am also going on with my baking experiments -and the burning ones come along in the most spontaneous way. I guess, it is part of the game!
As ferns unfurl and the Japanese maple outside my window starts budding, I feel as I was just awarded a brand new residency. These lands, waters and skies are changing so fast with the turn of season, and our neighbors are becoming the community we missed when all the other resident artists left, one month ago… it really feels like a brand new thing. And I am going to dive in it, with no afterthought.
Flying on new currents comes more and more natural…
Sending bright thoughts and spring perfumes from this corner of world, I wish you all safe currents to soar on, and to make of any plot twist the best dance you can!