After another long absence, I write once again from London UK. Here are some notes from the latest trip:
Traveling again is a bit of a challenge, something like falling in love once more after suffering in a past relationship.
I realized though, how thoughtless the choice was -or better, how I never felt like I had to choose. There was never an alternative; as soon as I could, I would get back on the road.
And so here I am, flying once more northward, arriving in London Heathrow in about an hour and a half.
I forgot my current reading (a delicious little book by ethologist Danilo Mainardi) in my bag inside the lockers and don't feel like moving around to get it. Then I realized the laptop was at hand, instead. And it is nice to feel like I am back in the blog event though not online yet.
As turbolences give us a bit of a wiggle, I think of the last weeks. They have been frantic, and maybe that's too gentle a word for them. Mad is probably more appropriate..
Thinking backwards of how stupidly complex it was to organize this trip, I honestly wander why on earth I put up with all the never ending obstacles, and just as honestly I don't have an answer!
This reopening era is something of a sense-confounding, inebriant chaos, and reminds me of the frenzy that takes over critters in the woods when the good season starts and the courting one, too. It becomes then easier to spot rare species or behaviors, simply because the animals' focus is set on each other and careful observers can somehow pass unnoticed, for a while.
I don't exactly know what kind of frenzy got into me, but I am flowing with it, quite unaware of what is going to be. And it's alright…
It feels as tons of energy and wishes for movement, expansion, freedom have now some space to burst out in, and they are madly doing so with no second thought. At the same time, a kind of just as powerful tiredness, fatigue, opacity lies beneath it all like a subterranean waterway in its rock bed.
In the past year I have been stuck in two different countries for flights cancellations, unable to get home when I wanted to, I dealt with visas issues to depart and to come back, done tons of days of quarantine and tests. I have organized online performances, studied for different courses online and in presence, volunteered as a research assistant at sea, worked as housekeeper and dog walker. I left my cello behind and spent 5 months away from it, to be with my family at Christmas.
I have lost two dear ones. I've feared for my health, worried for my job, invented new occupations, invested in new projects, asked for help…and received tons of it from those who love me. I can imagine how most of you reading have been through similar things.
It has been just so much.
And now that things are starting to roll again, a part of me just wants to dig up a good comfy burrow to curl up in and wait for next spring to come out again.
Meanwhile, I'm dying to join the season's wheel in its new turn. The good season; the sun. The sea who's calling me already, the green shadows of the woods. Dancing; in the squares and streets, with music all night long…oh how much I miss the dancing!
In a few hours I'll be with my cello again, and I can't wait for it. I hope it is going to be in good shape, I know it was in very safe hands, but I have never been apart from it for so long before and it really felt bad at times during the past months. Now we have a concert in 3 weeks and we'll need to work for it!
This brings me right to the point of this post, so: what is the heron up to right now?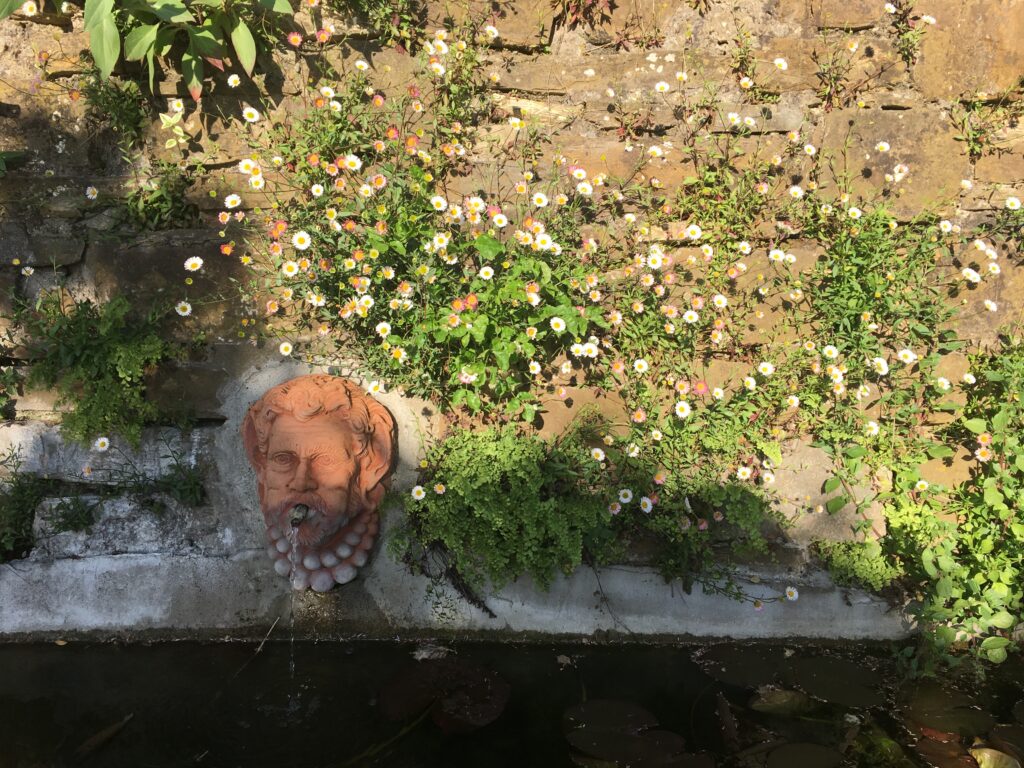 Going back to the UK is part of my personal re-start process, and it begins in Marlborough, Wiltshire on June 6th, in St Peters Church. A chamber music concert for the Brilliant Young International Musicians at St Peter's Church concert series, finally becoming reality after a good dose of pandemic postponing, and my first in-person classical music performance since covid started: Beethoven, Bach and Schumann in the program, for cello and piano and cello solo. If anybody would like to watch the performance streamed on zoom, please let me know! I'll have your address added to the invited list.
One week later, I'll have the pleasure to accompany a student graduating at Goldsmith University of London, in the Popular Music studies course. It will be a completely different genre, with tons of improvisation, electronic music and contemporary vibes, and it will take place at the Albany Theatre in Deptford, South London.
After that (and meanwhile actually) I am volunteering as a remote intern for the Sea Watch Foundation, for their nation-wide event National Whale and Dolphin Watch. Sea Watch works in marine mammals conservation on UK's coasts and waters and strives to involve the public in most of its activities, and especially in the National Whale and Dolphin Watch week, during which hundreds of volunteer observers reach out to the coast to look for marine mammals and other species, contributing to counting and data collection. NWDW week happen be between July 24th and August 1st this year, and is now recruiting new volunteer observers! To learn more and find out how you can join in, visit the NWDW 2021 website here.
My role as part of this event volunteers' crew is mostly of artistic collaborator at the moment, and I have completed the event's flyer just a few days ago.
And this is not all!
During the past months, as performing felt for a while like a dead-end job, I took up illustrating with a whole new push and decided to coproduce a project that was proposed to me by friend, and long-term collaborator Claudia Cesarini (here you can find out more about her wonderful bookshop LOTTA, in Rome). The project is inspired to a video I scripted and co-created for Sea Watch last December (you can find the video here, part of the Festivises series for children about marine mammals, in collaboration with researcher Chiara Giulia Bertulli). With Claudia, we are creating an editorial project for children about wildlife and conservation for children, to be distributed in time for Christmas 2021!!
As part of the project, I have looked for associations working in wildlife conservation that could have been interested in joining us providing scientific content in exchange for part of the profits: I am really happy to say that the Jane Goodall Institute Italia, the EuroBirdNetwork Italia, the Sea Watch Foundation (UK) and the Antarctic and Southern Oceans Coalition (USA) joined us! They are making this journey an adventure and I am really proud of how the contents are coming along. 
I have also took up the illustator's role, and worked on 25 illustrations that will be part of the final product over the past months. All animals of course!
I'll soon share a proper launch post and tell you more about it….
As usual since the beginning of the year I have also took the time to apply for grants and residencies. I won't bother you with the rejections (I expect a minimum of 15 a year, or it means I have not tried enough!) instead, here is one that went well 🙂
I was invited to take part to the Sitka Center's "Inside the studio" series 2021: I had the the chance to share what I am working on with Sitka Center's online community through a personal page on their website! Here it is: https://www.sitkacenter.org/in-the-studio/altea-narici
This chance to reflect on the creative process offered me many insights and opened new spaces of self-awareness .
Being away from my cello was an experience that surely meant a lot in the last months. I came back to the piano which was my first ever instrument, both studying classical music pieces and singing along with it. Meanwhile, thanks to my generous teacher I could borrow a cello to practice and rehearse with.
Diving into drawing gave new points of view too; the appreciation of how closer to shapes and subjects I can feel after I spend my time learning to reproduce them, a kind of tenderness to it, a personal connection.
Finally, finding the creative power of motion again was lovely, creating a new song during a trip by car between the tuscan countryside and Rome just a few weeks ago.
And now, writing from London with my cello just a meter away from me, it feels like the traveling is over, and at the same time like I am just about ready to finally take off again.
As I tumbled across old flight tickets from last year's project New worlds in North America ("Vancouver to Mexico City" -how wonderful is that?!?) I felt such a strong wish, a desire to travel again far towards the west. I can't wait for the world to become big again! Meanwhile, I am stretching my wings. The sky is calling and new starts are getting closer….
Pictures today come from Tuscolo Mountain near Rome, the Rose Garden in Florence and my grandma's lovely little eden in the Tuscan countryside.
I realized while editing this post that today, May 20th the World Bee Day is celebrated: here you can find a lot of fun and interesting resources about these amazing creatures, and about how we all depend on them.
As much as I am not particularly favorable of these one-day celebrations, in this time's general hyper-active atmosphere I found it could be interesting to think of these animals for a while. For many cultures they represent industriousness in themselves, but they express it in a very collective and community centered way. Their many tiny days of hard work contribute to the health of our planet as a whole. Sounds like something to reflect upon, from our more and more individualistic cultures and and self-centered goals… So thank you, bees!
And what about you readers on the other side of the screen? How is your restart going?
Is it a take off, or a slow move, or is it just waiting since, maybe, the right time for it is yet to come? I hope in any form it comes, or doesn't, it may be welcome from you and the world around. I can't wait for summer to come and hopefully, to bring us together in person again.
Until then, I hope I'll find you here!