Herne Hill Market is starting to come alive with vsitors on this new lucky sunny morning.
Stands are almost ready, foods of various (and contrasting) sorts in the workings, families start flowing in and the rushy passing-byers slow down, look around, take an earbud off and choose a place for breakfast.
I love these times, scenes of a Sunday morning still sound-checking, half awaken, a bit surprised of the bright sun but smiling in its light.
I like to catch those glimpses of life between the lines when sellers chat to each other -or sing!- emptying their boxes of goodies on the stalls, arranging food like a composition, and don't mind costumers too much just yet. Reminds me of home, of a way of life that tunes in with bright Sunday mornings and their calm, sparkly energy.
I've been back in London for a month, and often missing home… I am grateful for the sun, for Sundays, and for this lucky string of less-than-bonkers-crazy-days so I can enjoy a bit of both! And find the time to come back to writing.
So welcome back to new pages and stories, welcome again to the heronontheroof… that celebrates this month its 3rd YEAR online!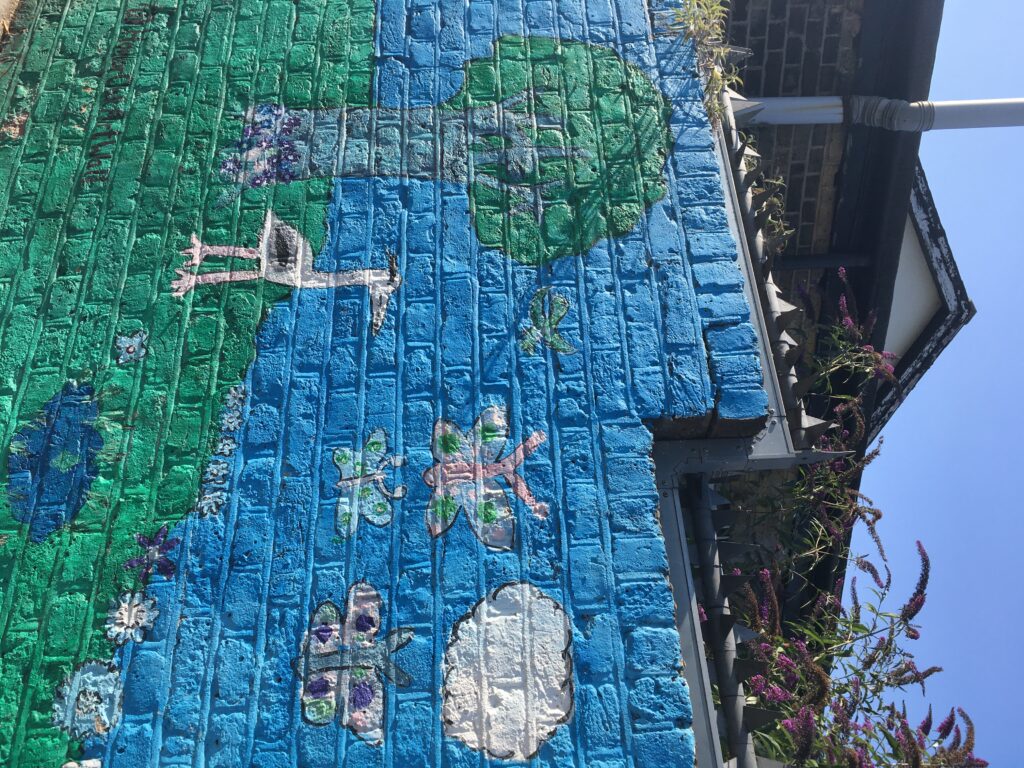 Since last post life filled up with news… again!
After my long journey across Oregon, Hawai'I and Veracruz I got back to Italy in July.
I planned a quick trip to the UK to get the last of my bags, left behind after many moves… and ended up with an interview, and an offer to come back to London in September for (drum roll please) a PGCEi in Inclusive Instrumental Group Teaching, and a part time job as a cello teacher in a Primary School!
And the heart took over, and here we are again 🙂
So that bag actually stayed in London, and after a month of holidays back home (hope you'll enjoy these pics from Ostia, Florence & Ischia) I joined it up here to start this new life.
It's been a challenging month: settling in to new place, jobs, course, becoming a student again (!!) and just getting used to the rhythms of this city again.
So thank you universe for sunny Sunday mornings!
I look forward to sharing more news, and stories from my last journey. But for now I just wanted to say, hello and welcome back, and happy 3rd birthday to heronontheroof -I love you! Thank you for being my home away from home.
And thank you to all of you reading, for sticking with this little corner of the net, making it even more dear to my heart 🙂
I hope I'll see you all here again soon.
Meanwhile stay warm! Have a colorful, happy fall 🙂