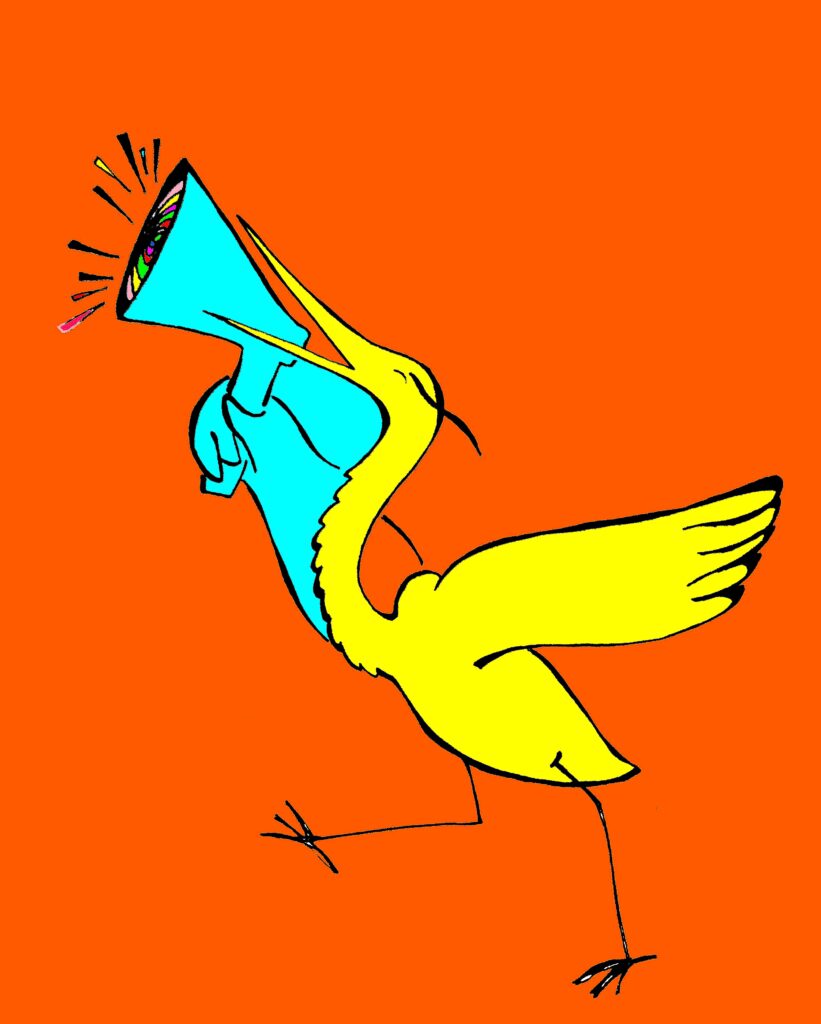 Happy February lovely readers of the heron!
Back home in Italy Carnevale is coming, and that's probably what inspired the fluo heron above 🙂
I hope this post finds you well wherever you are, and if it's a cold February as it is up here, that you are finding ways to enjoy the frosty weather -or to cozily keep away from it!
If you are indeed reading from London do come join us tomorrow in Wood green, for an evening of amazing acts at the McQueens Theatre 😀 We'll be raising funds for the Kieran Taylor Scholarship Trust and there are some names you really don't want to miss!!
I was at the Charity's last event in December 2021 and had a fabulous time… so it's with much pride and excitement that I'm now among the performers contributing to the show 🙂
The KT Trust offers financial support and mentoring to young performers towards their careers in the creative industry. You can find out more about this fantastic team here: https://www.kttrust.co.uk
Hope I'll see you tomorrow! In case you can't come in person, please consider making a donation to the Trust -you can find more infos here.
Below are some pics from my last gig at the Jungle Electric, a couple of weeks ago. Thank you from the bottom of my heart to all the wonderful old and new friends, and family who came! I loved sharing the evening with you all and I can't wait to do it again 😀 New dates are in the workings, so watch this space!
Wishing you all a wonderful weekend wherever you are, may it be colorful and warm 🙂
Pics from the gig on January 28th at the Jungle Electric Cafe on Roman Road, with owners Chris and Alex and you -fabulous audience of improvised Pizzica dancers!